SAWP! I got a weird starter screen that you guys can possibly help me out with?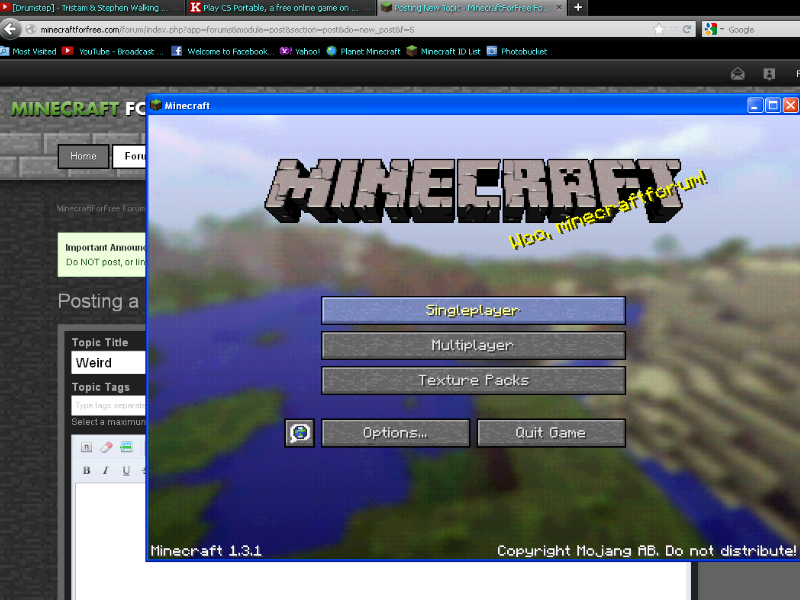 It happened like a day after 1.3.1 was released (happen while in 1.2.5 & 1.3.1) still has the weird background with texture pack on and it happens on ingame too....
Is it my computer?
Edited by Phoever, 12 August 2012 - 04:03 AM.